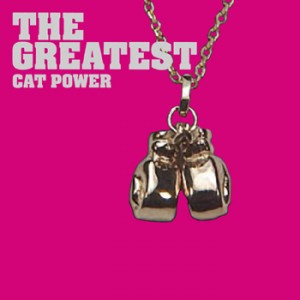 Although a little bizarrely titled for a non-'Best Of' album, The Greatest is already being hailed by the mainstream press as one of the better works of 2006. And having listened to it, I'm not sure which I find more confusing: the fact that these publications can seemingly predict 2006's musical future, or that they think the album is something of a masterpiece.
Certainly there is something to be said of the opus: Cat Power (her real name is Chan Marshall)'s voice is probably best described as KT Tunstall on a perpetual downer and with the voice that Joss Stone is destined to have when she's as old as she already sounds and on a 20-a-day habit. The work tinges with heartbreak and hits peaks on the hypnotic 'Lived in Bars' and 'Where Is My Love', and particularly on the gospel single-in-waiting 'Living Proof'.
The lasting impression that the album gives, though, is that it would work well in the background while there's smooching to be done.
Emotional (if not bland) bluesy offering from a breakout Memphis songstress.
Rating: 3/5